inscope media.
CREATIVE • DIGITAL • PRINT
Inscope Media develop both print and digital creative for large corporations, small to medium businesses and non-profit organisations. We help build and enhance both the brand and associated products through effective design that communicates directly to the target audience.
As a boutique studio, we pride ourselves on offering a highly experienced team of graphic designers and art directors at a fraction of the costs charged by larger agencies. With our fantastic client relationships, much of our work comes from direct referrals and word of mouth.

Creative
Creative for large corporations and small to medium businesses

Advertising and marketing campaigns

Development of and adhering to brand identity/style guidelines

Art direction and creative development

Assisting with campaign roll-outs


Updating existing material

Digital
Web design
Landing pages
Web banners
eDMs
oOH Media displays
Screen presentations
Video production
Animation
File conversions.

Print
Layout and design
Marketing and advertising collateral
Magazines, guidelines, reports, journals, newsletter publications
Posters, banners, core flutes, hangers,
Large scale displays
POS signage
Photography and Photoshop services.

Publications
Magazines

Books

Annual Reports

Typesetting

Page layout

Cover design

Newsletters

Print management.
Our key values are honesty, transparency and reliability.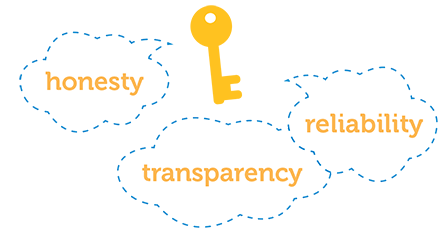 We help with both print and digital campaigns ranging from high exposure national campaigns through to adaptations of existing creative to suit a customized direct rollout. We are also more than happy to take on less creative work which simply involves formatting or layout adjustments to common documents such as application forms, brochures, web banners, internal collateral.

Amanda Tomsic
Marketing & Sponsorships Manager
"I have worked with the team Inscope Media on a number of creative projects, which were all executed and delivered well within budget and to the highest standard. Being a smaller agency, the team provide a very personalised service, and are very responsivein delivering the creative. I would recommend Inscope Media to anyone looking for an agile, yet creative studio partner."

Lisa Corcoran
Senior HR Business Partner
"During my time as Senior HR Business Partner, the team at Inscope Media provided print and digital graphic design services to our National Marketing teams across Australia. With their efficient can-do attitude and flexibility, each regions Marketing team found them able to quickly adapt to tasks requested without compromising on quality. Inscope Media proved a very reliable studio to have as a supplier of design services."
Contact us.
Inscope Media
Level 1, Suite 17, 287 Military Road,
Cremorne, NSW 2090
SYDNEY AUSTRALIA
Phone: 02 8084 3036
Inscope Media Pty Ltd :: ABN: 35 145 636 308 :: © 2020